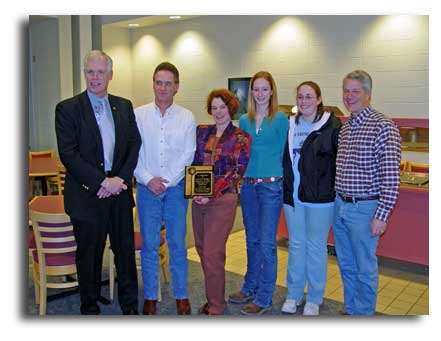 In January our farm was honored as Employer of the Month by Laurel Oaks. Laurel Oaks is a campus of Great Oaks system and is home to the equine program.
Pictured Left to right:
Mitch Culbert , Campus Dean
Butch Rutledge, Instructor
Andrea Huber, Legacy Farm Ltd.
Jillian Pollock, Wilmington High School
Rachel Gringle, C.N.E. High School
Bill Huber, Legacy Farm Ltd.
Great Oaks has been providing career development, workforce development and economic development services to individuals, business, industry, labor, communities and other organizations in southwest Ohio since 1970. For more information about Great Oaks or Laurel Oaks, click here.