Andi has competing Apollo in the 4 year old test and has done moderately well. The good news is that she has her two qualifying scores for the Nationals. The bad news is that the top two horses are really good!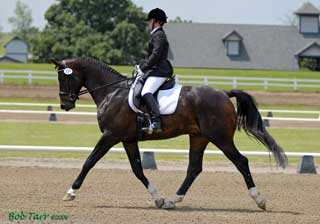 The first show was the Spring Classic at Paxton Farms. Although Apollo and Andi did well, Rich and Famous ridden by Leigh Kennedy showed us that they were the horse everyone was going to be measured against. They got a very nice 73%.
The second show was the KDA show in Lexington. At this show Faramon won both classes with a 71.6% and a 69.2%. Apollo came in a very close second on the second day with a 69%. Labadia ridden by Silvo Busch who came in second on the first day with a 67.6% came in third on the last day with a 67%.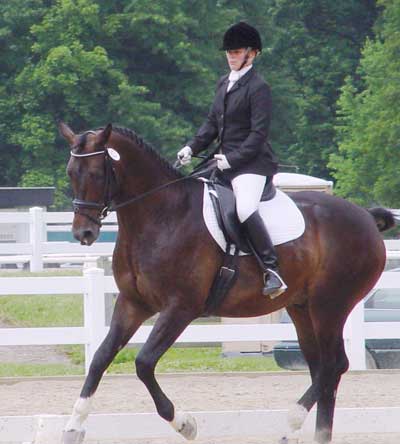 At the Summer Classic at Paxton Farm we finally saw that Rich and Famous met his match, Solaris Hit. Solaris Hit ridden by Rebecca Sue Knollman won the class with an eye popping 81.6%. Rich and Famous was second with an 80.4% and Labadia was third with 79.2%. Apollo brought up the rear with a 74%. The scores seem high but the judge was consistent.
Overall this was pretty impressive work by the 4 year olds.
All photos are by Legacy Farm except the top photo which is by Bob Tarr, www.bobtarr.com.