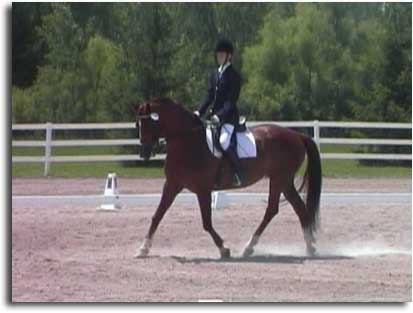 We were pleasantly surprised last month when Jillian teamed up with Magic and Ursula at a show at the University of Findlay. Jillian is a fine rider but Magic has not been in a show for several years and Ursula has never been in a show. We really did not know what to expect. Things could have gone badly but they did not.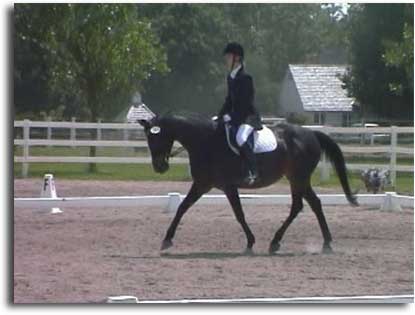 In fact the results were outstanding! Jillian and Magic tied for the high point of the show with 69.5% score at Training Level Test 1. Andi described the test as a text book Training Level test. They also won the Training Level Test 4 class with a 64.2%. For a horse that was retired as a broodmare, this was a satifying moment. She still has the right stuff!
If that was not a big enough shocker, Jillian and Ursula teamed up with 62.3% in Training Level Test 1 and 62.9% in Intro Test B. Not too shabby for the maiden show.